Menu

Employees honored with years of service pins
December 31, 2018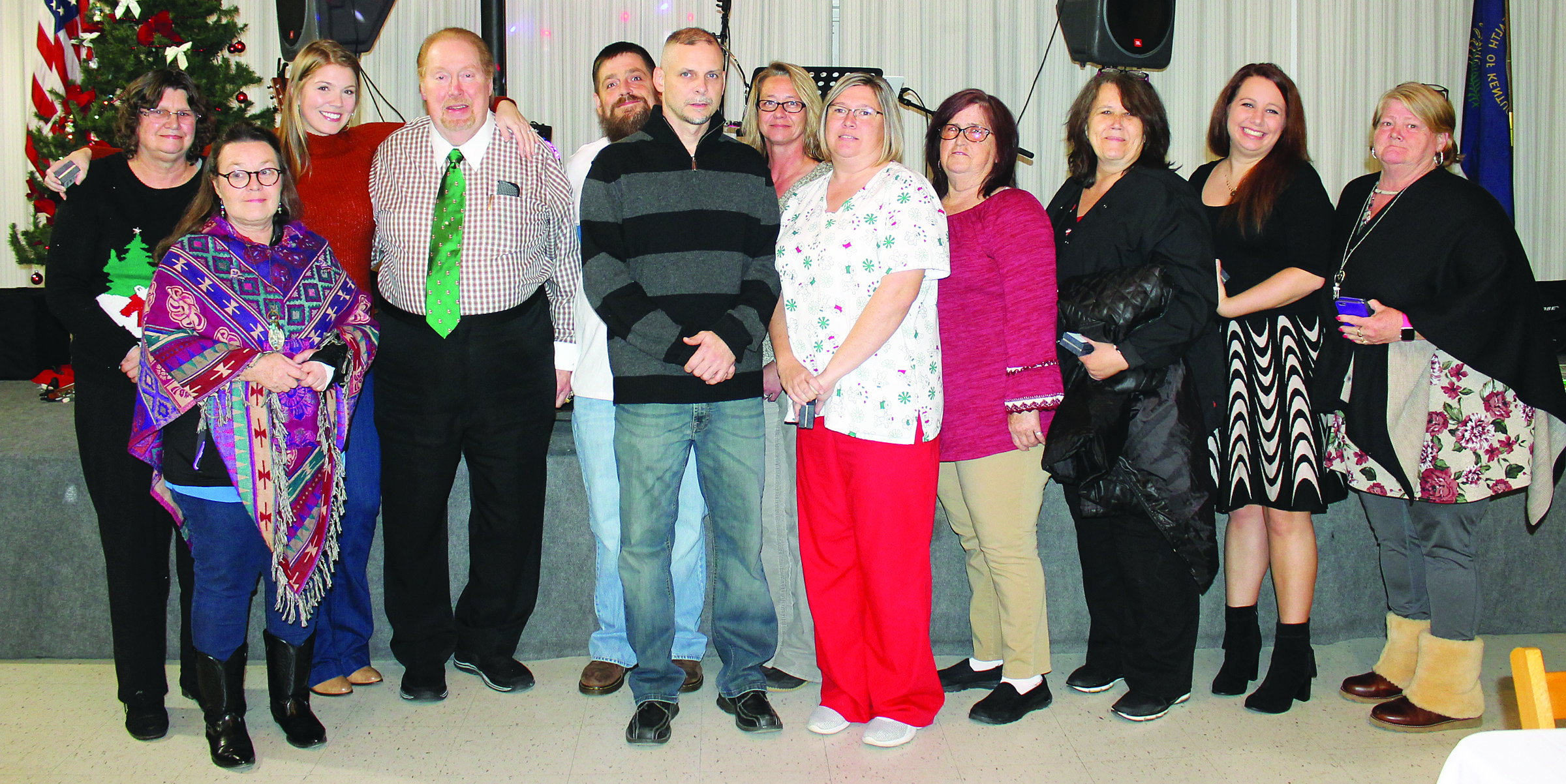 Twenty-nine of Casey County Hospital's employees were recognized at the hospital's annual Christmas party for their years of service to the local medical facility.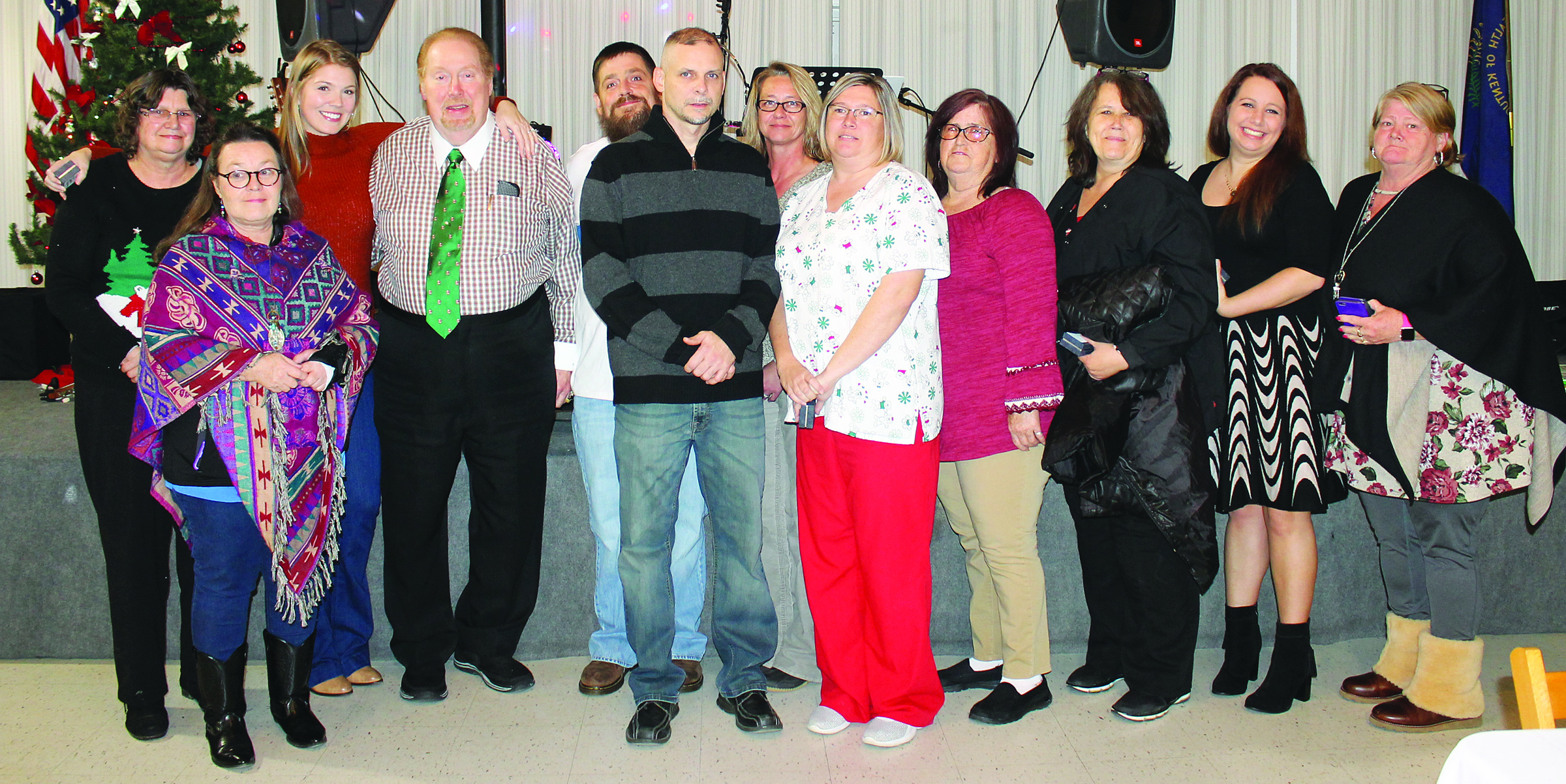 Administrator/CEO Rusty Tungate recognized each of the employees during the party, which was held on Dec. 11 at the Central Kentucky AG/EXPO Center. Each employee received a pin marking the number of years he or she has been employed there.
"Our employees are truly hard-working, dedicated individuals, and we can't thank them enough for their service to our hospital and our community," Tungate said.
Those receiving pins included:
5 years – Ashley Chaney, Respiratory Supervisor; Barbara Sue Kirk, CNA; Deborah Lampl, Assistant CFO; Rachael Luttrell, lab technician; Bentley O'Dell, ARNP at Casey County Family Practice; Lora Redmon, RN; Nikki Smith, RN; Dr. Jared Wilson, physician at CCFP; and Randy Wilson, housekeeping.
10 years – Shannon Castillo, housekeeping; Jamie Daniel, RN; Amanda Dartt, radiology technican; Tiffany Emerson, medical records clerk at Casey County Primary Care; Thomas Foster Jr., maintenance; Kara Hundley, RN; Shawn Means, radiology technician; Ruth Shuffett, CCFP Director; Patrick Vance, Casey County IOP; and Brenda Wethington, housekeeping.
15 years – Sharon Cochran, medical records; Louise Foster, housekeeping; Kimila Murphy, RN; Karen Williams, RN; and Brenda Wilson, receptionist at CCPC.
20 years – Lucy Martin, RN; Janet Phelps, housekeeping; and Matt Wesley, Director of Radiology.
25 years – Rhonda Beck, LPN; and Glenn Hammons, radiology technician.
All the employees, along with their families, enjoyed a catered meal and some lucky employees took home door prizes.
Santa Claus, who was sponsored by the Casey County Hospital Auxiliary, was also on hand to visit with children. Each took home a toy and candy treat bag.