Menu

Casey Hospital earns safety awards
Casey County Hospital was recognized recently by the Region 14 Healthcare Preparedness Coalition for earning four out of four safety awards.
The local hospital received awards for having 100 percent attendance at all regional meetings, 100 percent participation in all local and state satellite radio drills, and 100 percent participation in bed availability reporting to the state.  Among those who helped the hospital earn the awards were Jerry Quinn, Executive Director of Maintenance and Safety Director at CCH; Pam Howard, Infection Control Specialist; Sue Antle, Director of Nursing; and Bill Sallee, Administrative Assistant and Director of Maintenance/Housekeeping.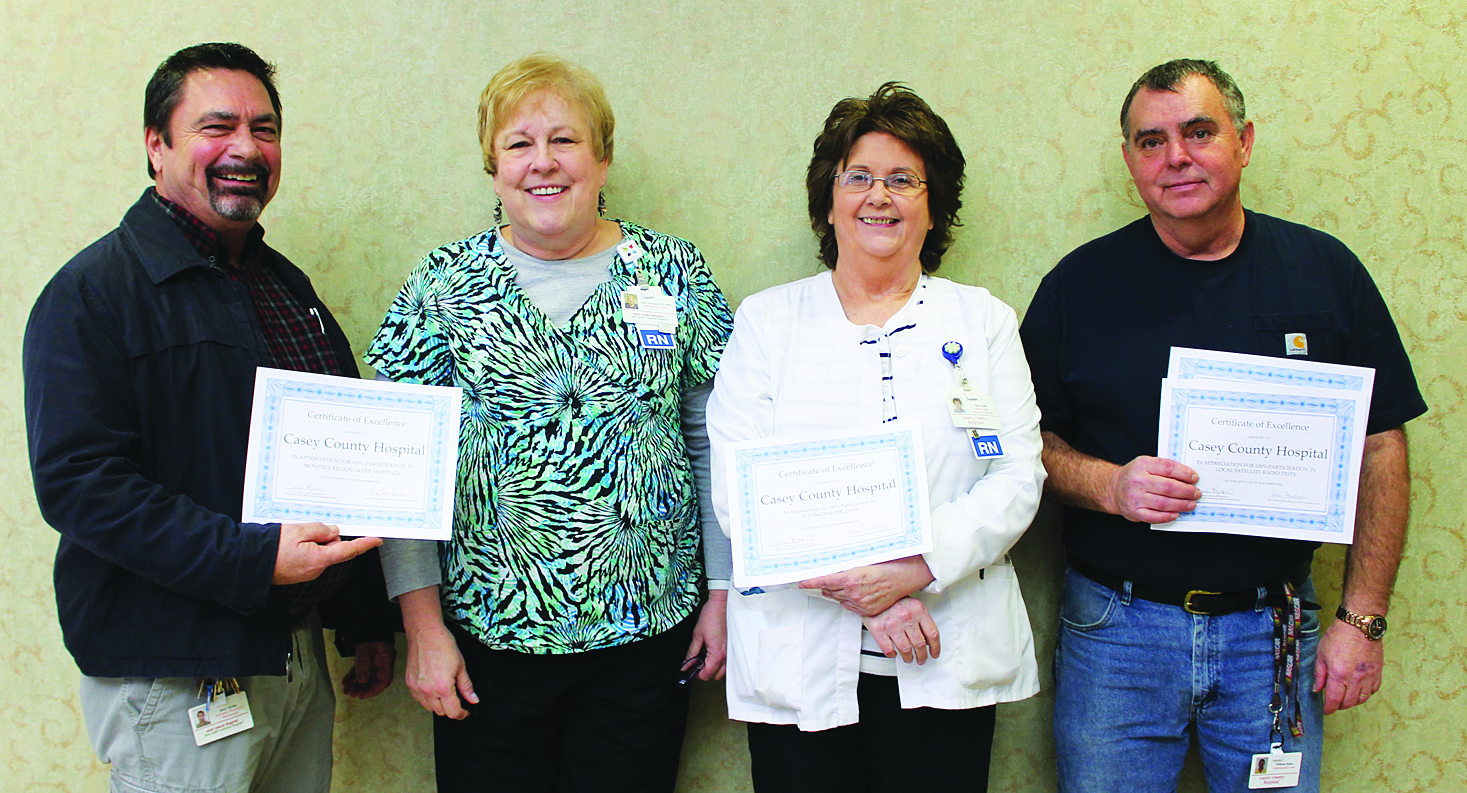 Casey County Hospital was the only facility in Region 14 to receive all four awards. The awards were presented in November 2016 at the organization's annual awards banquet, which was held at Creekside Restaurant in Campbellsville.
The Region 14 Healthcare Preparedness Coalition consists of representatives from area healthcare facilities and the emergency response communities in nine area counties. The partners come together to form a collaborative preparedness group that provides planning, training and exercise opportunities for the region.