Menu

Casey Hospital honors employees at Christmas party
Casey County Hospital recognized 27 of its employees at the hospital's annual Christmas party, which was held Dec. 13, 2016 at the Central Kentucky AG/EXPO Center.
Administrator/CEO Rusty Tungate recognized each of the employees for their milestone years of service to the hospital, with each receiving a pin marking their number of years with the facility.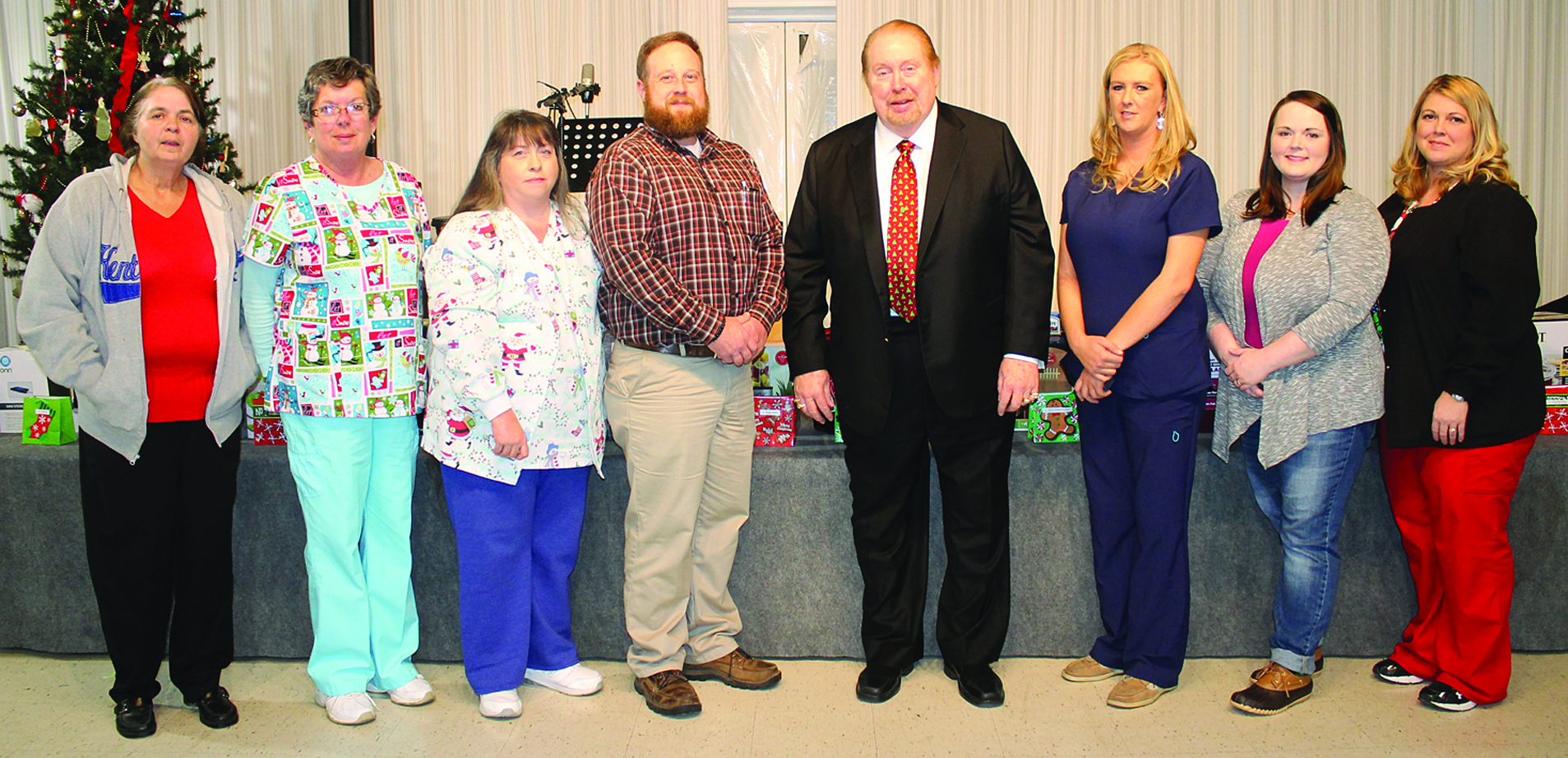 "Our employees are dedicated, caring individuals and we are proud of them and their service not only to the Casey County Hospital, but to the community as well," Tungate said.
Those receiving pins included:
5 years – Heather Bandy, respiratory therapy; Amanda Christian, Casey County Primary Care; Sarah Christian, RN; Charlotte Davis, dietary aide; Hollie Koger, lab technician; Brenda Lee, admissions clerk; Bryan McDonald, Director of Respiratory Therapy; Kelli Patten, CNA; Kimberly Patten, medical records; Jerry Quinn, Executive Director of Maintenance; Rachelle Ridener, respiratory technician; Jessica Tapscott, CNA at Casey County Primary Care; Bethany Terwilliger, physical therapist; and Jessica VanArsdale, senior accountant.
10 years – Nathan Davis, radiology technician; Anita Edwards, LPN; Cheryl Elmore, LPN; Sharon Foley, LPN; Laura Joines, RN; Sheila McKinley, speech/language pathologist; and Ashley Wilson, Assistant Director of Purchasing.
15 years – Diane Combs, LPN at Casey County Primary Care; Sherry Jo Luttrell, social services/utilization review; and Marsha Wethington, lab clerk/phlebotomist.
20 years – Patricia Buck, LPN; Tiara Knifley, RN; and Nancy Snow, LPN at Casey County Primary Care.